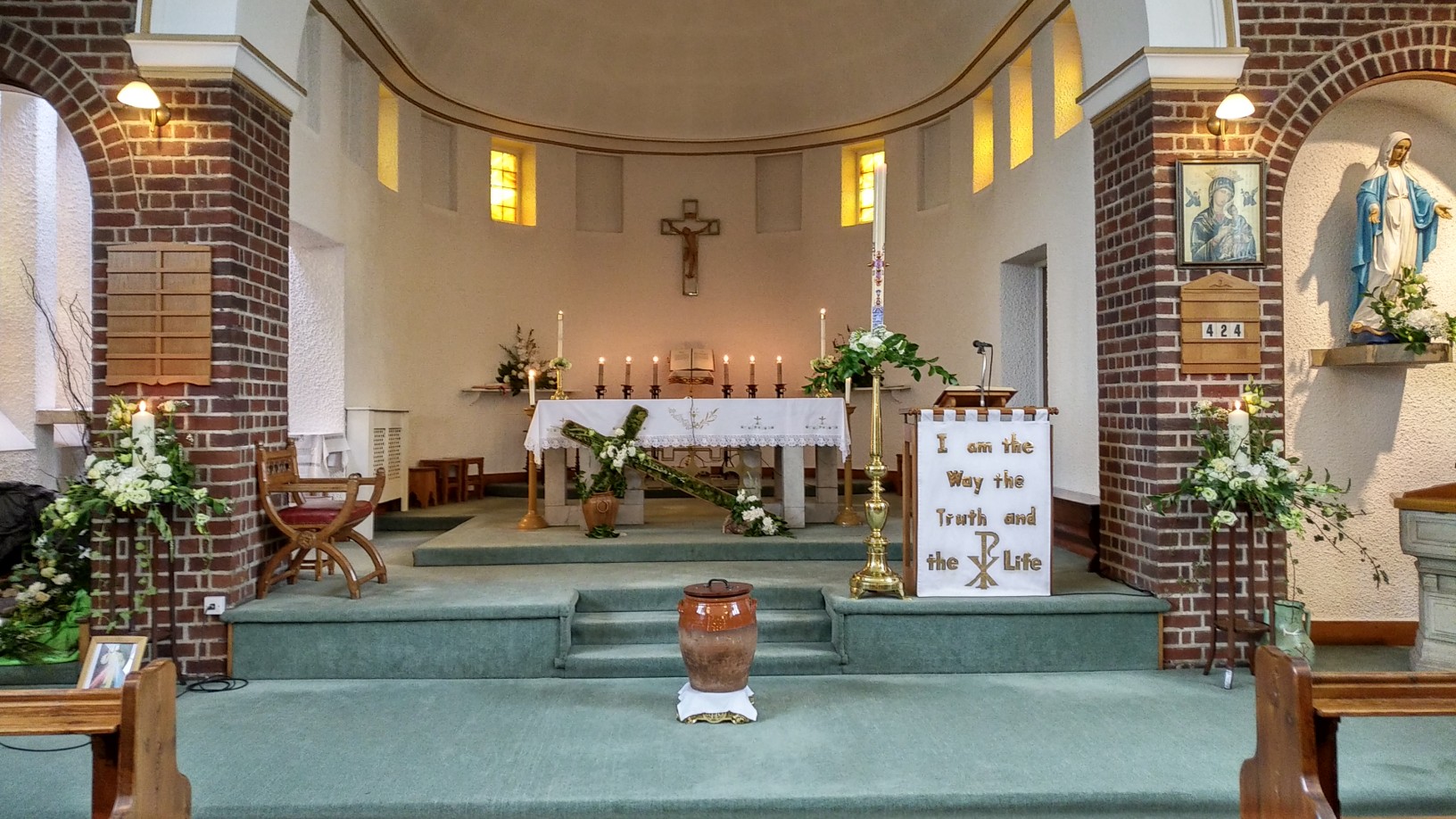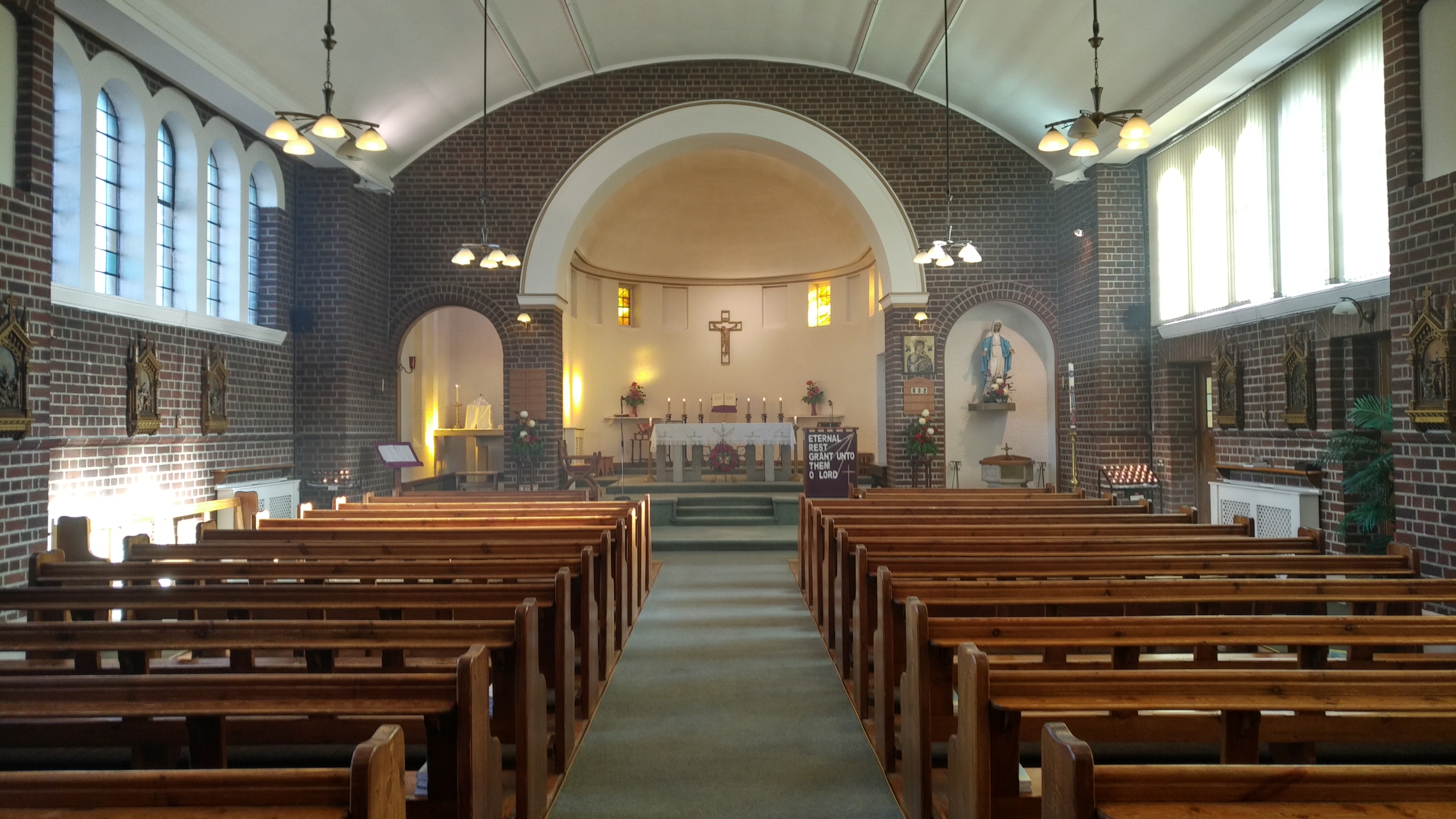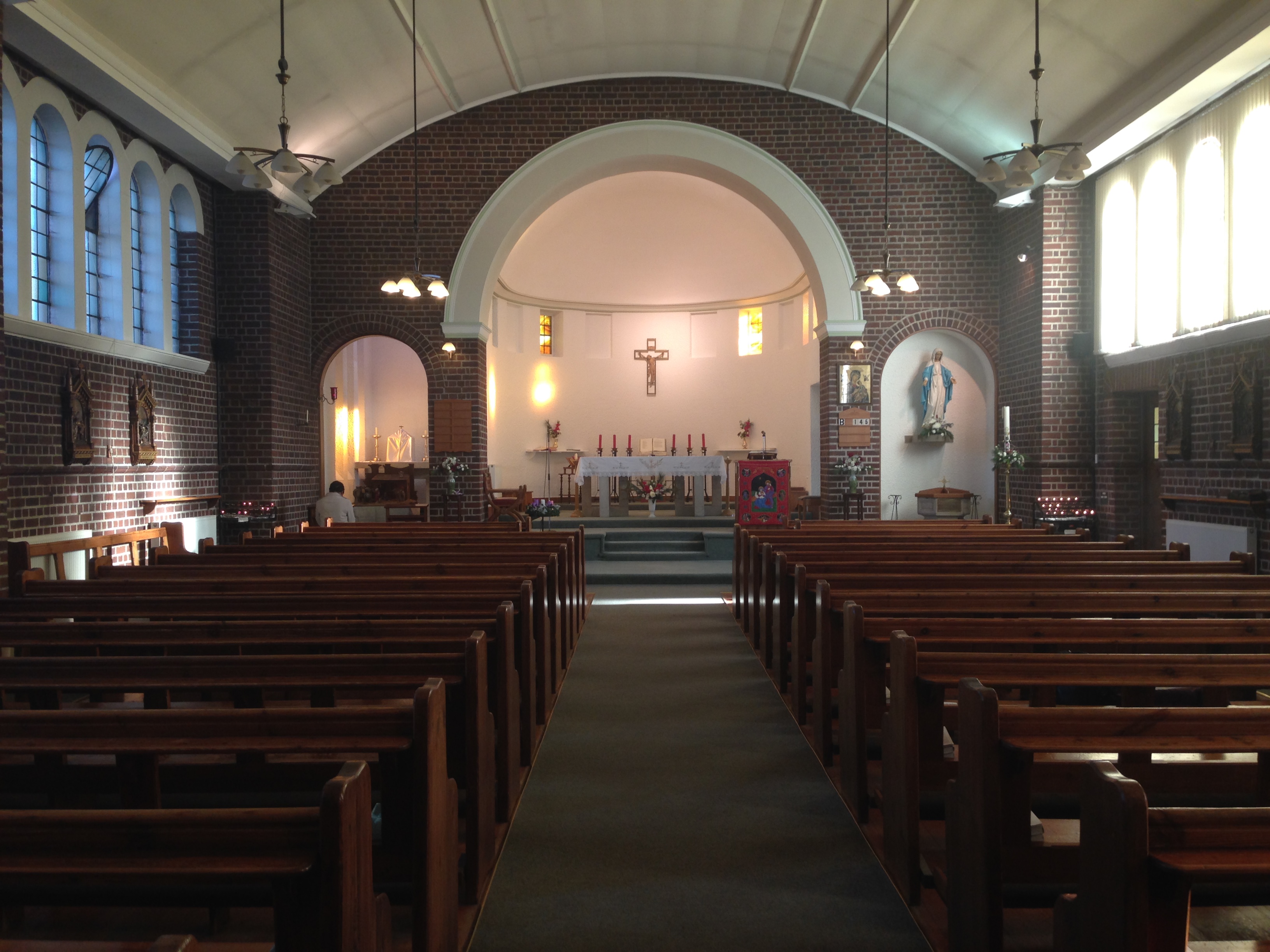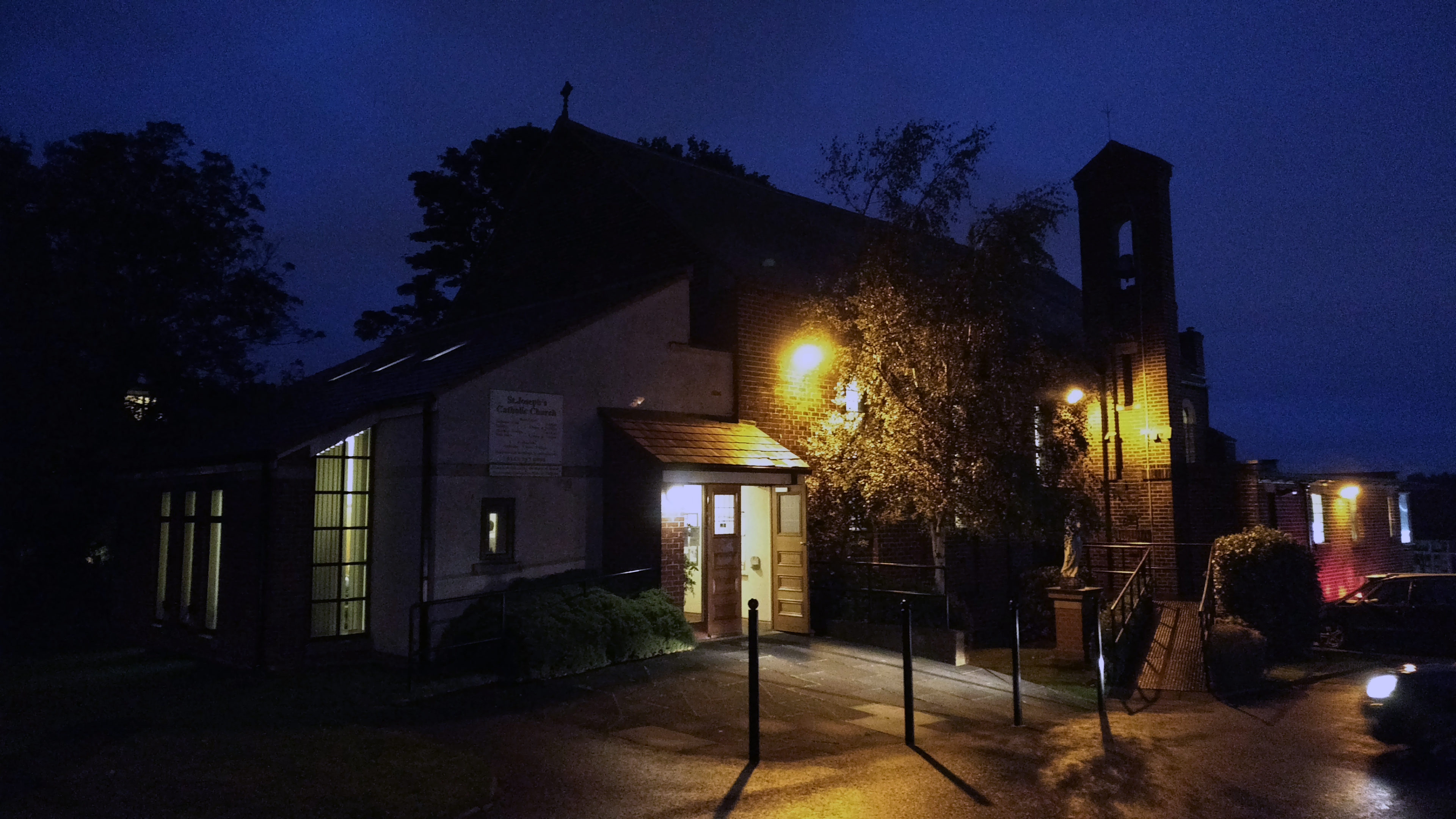 Twenty Eighth Week in Ordinary Time – Year B
Saturday 13th October
9:15 am

 NO SERVICE / NO CONFESSIONS

6:30 pm

Vigil Mass
Sunday 14th October – 28th Sunday in Ordinary Time
  9:30 am

 Family Mass

11:15 am

Sung Mass

 

– Alwyn Ash [A]

  

2:00 pm – 4:00 pm 

World Challenge Group Report

on recent trips to Costa Rica & Bambisanani – all welcome, refreshments provided

 [

Parish Hall

]
Monday 15th October
9:15 am Service of Word & Sacrament
Tuesday 16th October
Wednesday 17th October

9:15 am Service of Word & Sacrament

Thursday 18th October

9:15 am Service of Word & Sacrament

Friday 19th October

9:15 am Service of Word & Sacrament
Saturday 20th October
9:15 am

 NO SERVICE / NO CONFESSIONS

6:30 pm

Vigil Mass
Sunday 21st October – 29th Sunday in Ordinary Time
  9:30 am

 Family Mass

11:15 am

Sung Mass
Upcoming Dates to Note
Tea & Coffee after every Sunday 9:30 am Mass [Parish Hall]
  4th November (Sunday) : 11:15 am – Sung Latin Mass
  4th November (Sunday) :   2:00 pm – Free Childrens Film "The Greatest Showman" [Parish Hall]
11th November (Sunday) :   6:00 pm – Memorial Service for the deceased & bereaved
10th or 17th November (Saturday) : Shopping Trip 'Liverpool' 

➞ 

Enquiries/Interest

 

[deadline 28th Oct]
24th November (Saturday) : Christmas Fair
25th November (Sunday)    : 2:00 pm – Free Childrens Festive Film [Parish Hall]
Thought for the week
In an age when many of us find it difficult to make ends meet,
contemporary society bombards us with a set of values
based on the need for material security.
It judges our success by the size of our bank account,
the extent of our possessions
and the exclusiveness of the area in which we live.
But the wisdom that comes from God measures differently
and ranks power and riches as nothing.
There is more to life than what is immediately apparent
and spiritual values run deeper than worldly standards.