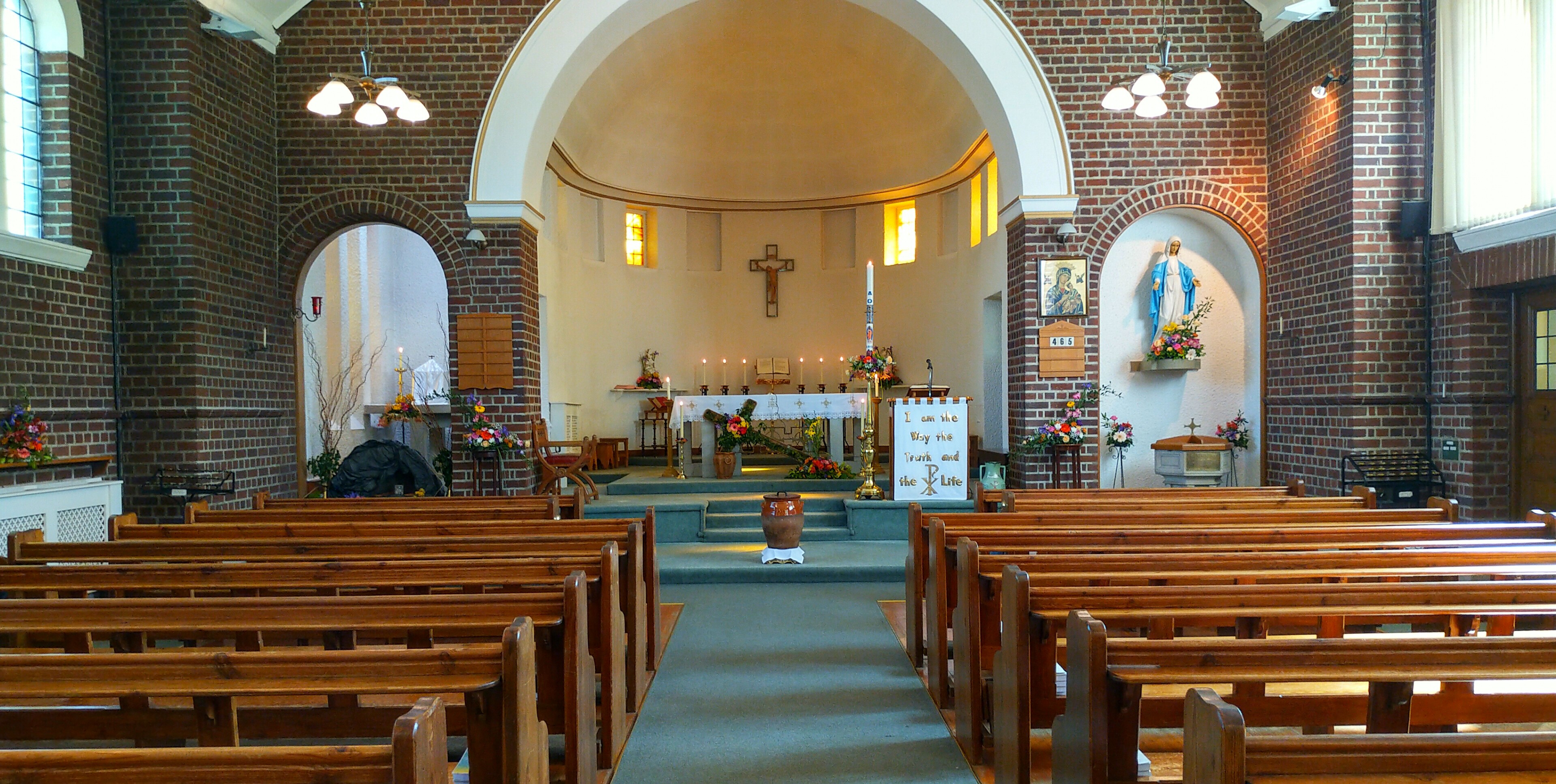 6th Sunday in Easter – Year C
Friday 24th May
9:15 am Mass – Eastertide – Dead List
Saturday 25th May
  9:15 am Mass – St Bede [Memorial] – Yorkshire Brethren  [NO CONFESSIONS]
12:00 noon Wedding
  6:30 pm Vigil Mass – Keith Lumb [Birth. A]
Sunday 26th May – 6th Sunday in Easter
  9:30 am 

Family Mass 

– for the People
11:15 am

Sung Mass

– Pete Jastak [RIP]
Bank Holiday Monday 27th May
10:00 am Mass – St Augustine of Canterbury [Feast] – Christine Jastak [RIP]
Tuesday 28th May
7:15 pm Divine Mercy Chaplet
7:30 pm Mass – Eastertide – Dead List
Wednesday 29th May 
9:15 am Mass – Eastertide – Nancy Waugh [RD]
Thursday 30th May – Holy Day
9:15 am Mass –

The Ascension

[Solemnity] – Donors Intention
7:30 pm Mass –

The Ascension

[Solemnity] – for the People
Friday 31st May
9:15 am Mass – The Visitation [Feast] – Donors Intention
Saturday 1st June
  9:15 am Mass – St Justin [Memorial] – Yorkshire Brethren  [followed by CONFESSIONS until queue finishes]
  6:30 pm Vigil Mass – Donors Intention
Sunday 2nd June – 7th Sunday in Easter – retiring Collection for 'World Communications Day'
  9:30 am 

Family Mass

11:15 am

Sung Mass

  2:00 pm Cinema Club – Free childrens film "SMALL FOOT" [

Parish Centre

]
Upcoming Dates & Information to Note
Tea/Coffee & Bacon Sandwiches after every Sunday 9:30 am Mass [Parish Centre] except Sunday 19th May
Food Bank Donations can be left in the church porch throughout the year – toiletries are also much appreciated.
7th June [Friday] : Parish Summer Fair Meeting – for all interested in helping at the Summer Fair. Wine & Beer refreshments – 7:30pm [Parish Centre]
23rd June [Sunday] : Summer Fair
26th June [Wednesday] : Novena to Our Lady of Perpetual Succour & Benediction commences [continuing weekly, ending on Wednesday 21st August, eve of the Feast of the  Queenship of Mary]
Volunteers Needed
Mothers Group – New members needed to support future events.  More information 

➞

 Mrs Mortimer
SVP – New members are the lifeblood – are you interested in giving your time to help others? 

➞

 Mrs Mortimer
Church Cleaning – Can you give the commitment of one hour every 7 weeks? please contact 

➞

 Mrs Mortimer
Thought for the Week
Peace which means the absence of war,
lack of noise, avoidance of conflict,
relief from pain & suffering
is not the peace Jesus refers to.
The basis of true peace is God.
The secret of peace is trust,
but the soul of peace is love
which comes from the love of God
& expresses itself in our love for others.