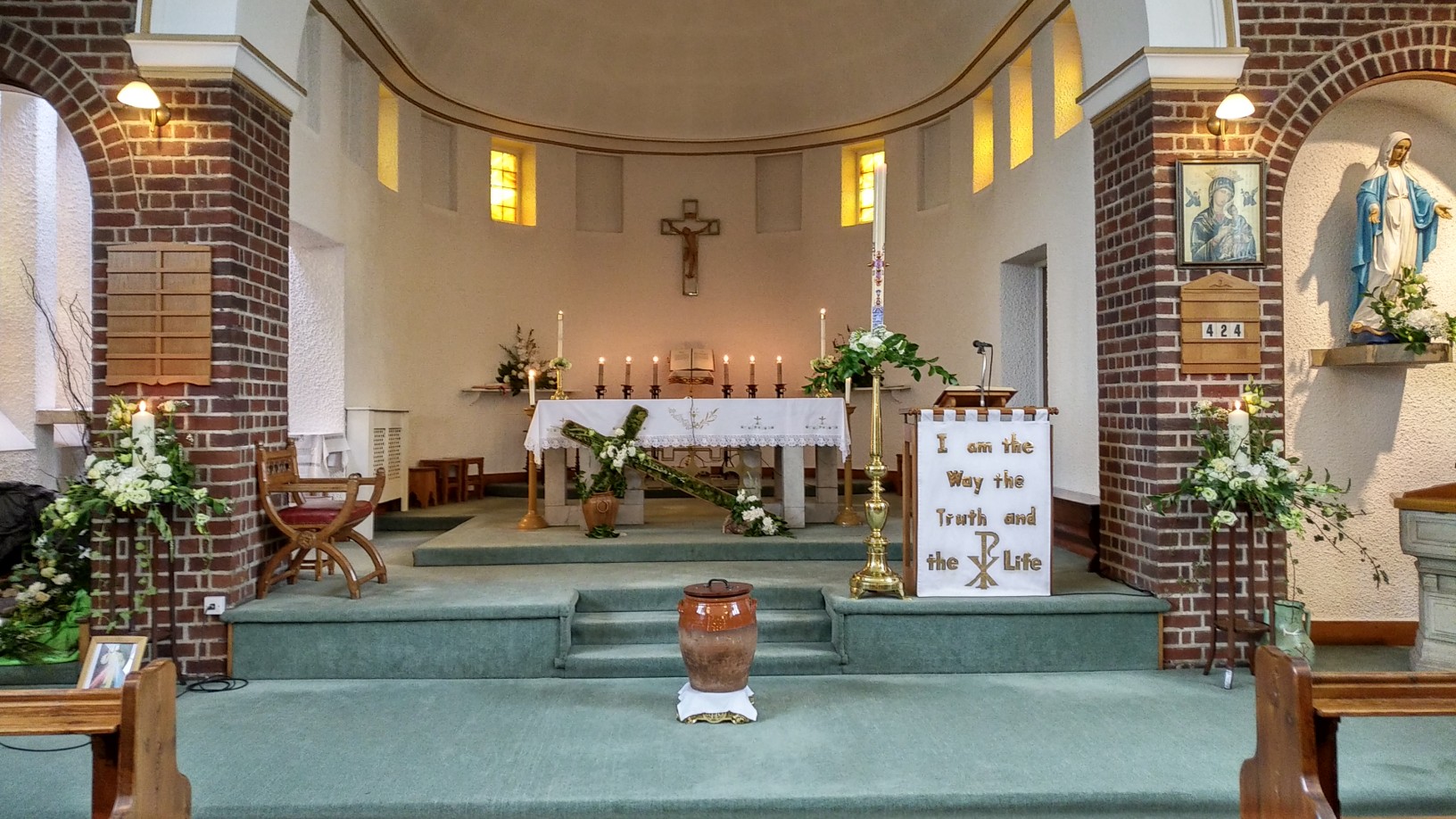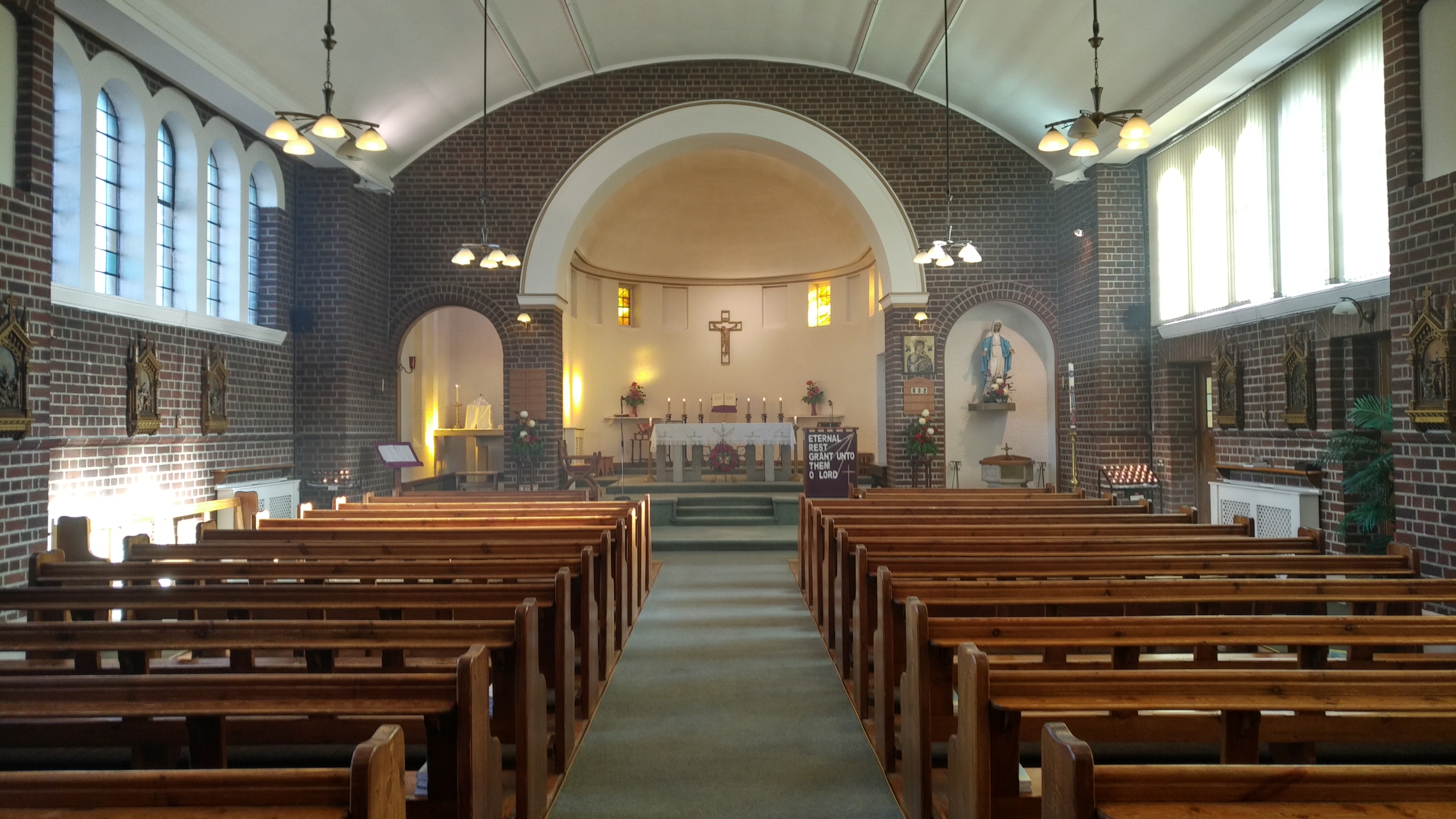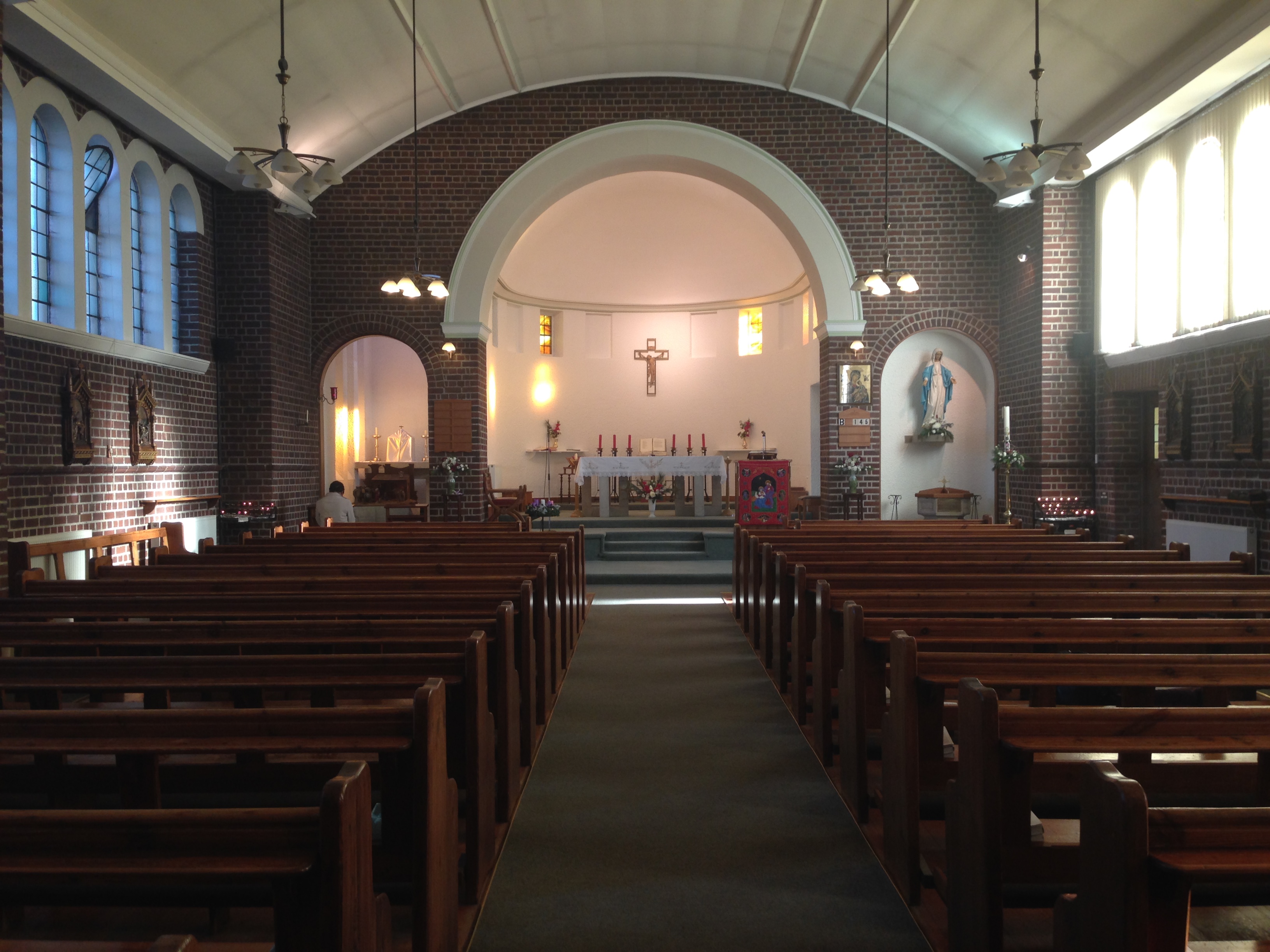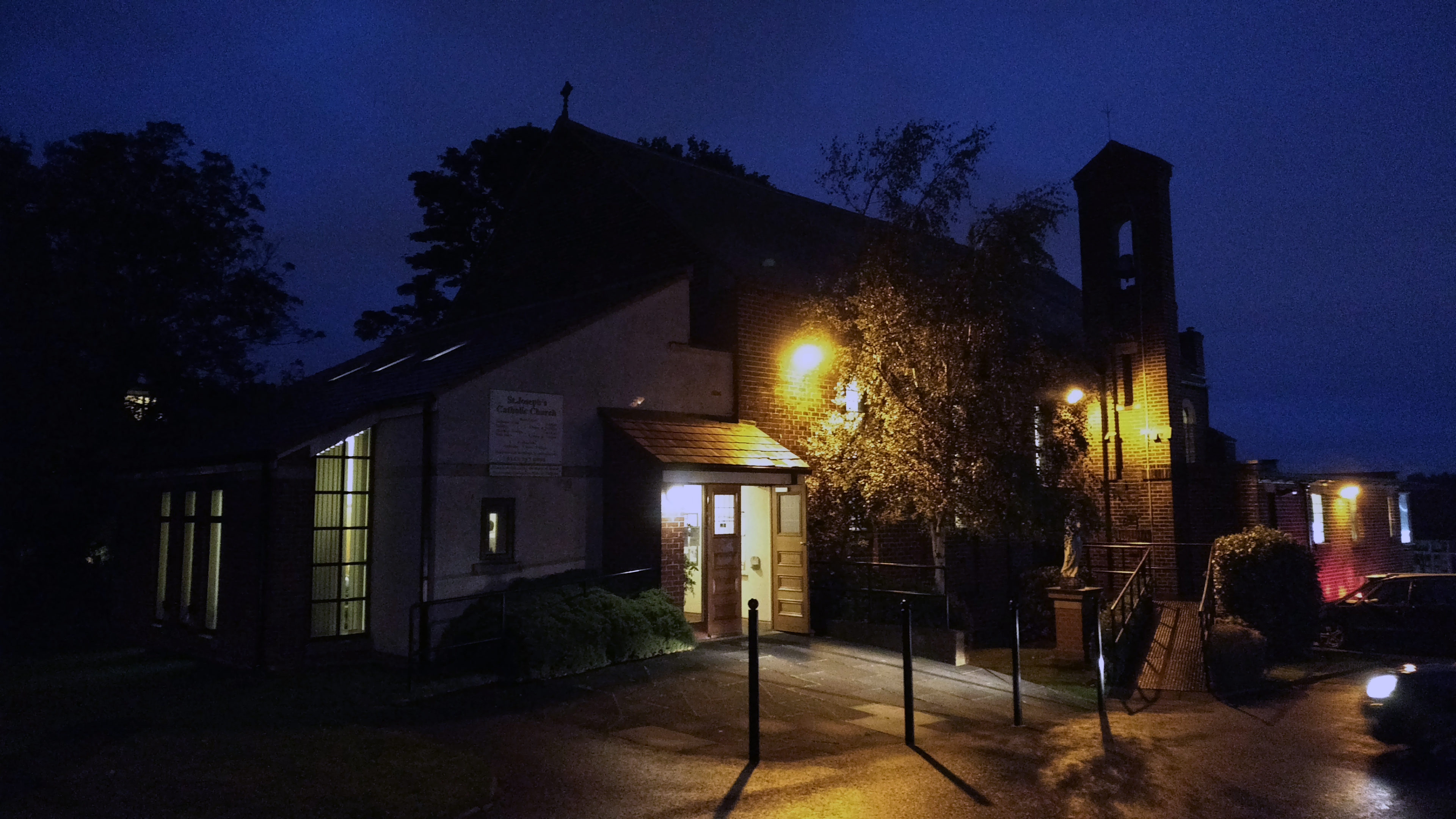 Twenty Fourth Week in Ordinary Time – Year B

Saturday 15th September
9:15 am

 Mass – Our Lady of Sorrows [Memorial] – Yorkshire Brethren – (followed by Confessions until queue finishes)

6:30 pm

Vigil Mass of the 24th Sunday in Ordinary Time – Bridget McGarry [RD] – Retiring Collection 'Kerala Flooding Aid Relief', donations can also be given direct to

➞

 

CAFOD's Appeal

  or to ➞ the SVP in India
Sunday 16th September
 9:30 am

 Family Mass 24th Sunday in Ordinary Time

–

 Private Intention – Retiring Collection 'Kerala Flooding Aid Relief', donations can also be given direct to

➞

 

CAFOD's Appeal

  or to ➞ the SVP in India

11:15 am

Sung Mass 24th Sunday in Ordinary Time – Mass for the People – Retiring Collection 'Kerala Flooding Aid Relief' , donations can also be given direct to

➞

 

CAFOD's Appeal

  or to ➞ the SVP in India
 

6:00 pm

 Parish Pastoral Council Meeting

[

The Presbytery

] 

– Any items for the Agenda, please submit to Fr Richard (deadline Friday 14th September)
Monday 17th September
9:15 am Service of Word & Sacrament
Tuesday 18th September
7:15 pm Divine Mercy Chaplet

7:30 pm

 Mass – Private Intention

Wednesday 19th September

9:15 am

 Mass – Feria – Private Intention

Thursday 20th September

9:15 am

Mass – Ss Andrew Kim Taegon & Companions [Memorial] – Private Intention

Friday 21st September

9:15 am

 Mass –

St Matthew

[

Feast

] – Private Intention


9:00 – 11:30 am

 Macmillan Coffee Morning – toasted teacakes / raffle & cakes to purchase

[

Parish Hall

]
Saturday 22nd September
9:15 am

 Mass – Feria – Yorkshire Brethren – (followed by Confessions until queue finishes)

6:30 pm

Vigil Mass of the 25th Sunday in Ordinary Time – Private Intention
Sunday 23rd September
 9:30 am

 Family Mass 25th Sunday in Ordinary Time

11:15 am

Sung Mass 25th Sunday in Ordinary Time

 1:00 pm

 SVP Sponsored Walk 

➞

 Just Giving
Upcoming Dates to Note
Tea & Coffee after every Sunday 9:30 am Mass [Parish Hall]
29th September (Saturday) : 2:30 pm "Songs in Praise of Gods Creation" Guest Organist Peter Siney [Pudsey Baptist Church]
  7th October (Sunday)    : 11:15 am – Sung Latin Mass
  7th October (Sunday)    :   2:00 pm – Free Childrens Film EARLY MAN [Parish Hall]
13th October (Saturday) :   7:30 pm – Gin & Prosecco Tasting

➞

 Tickets
Thought for the week
We can all be very much influenced by what others think and say about us, and all like to be well thought of.
However, this may make popularity the goal in our lives, which can lead to us 'wearing masks' instead of being our true self.
If this happens, we may find it hard to tell anyone or let anyone know how we really feel inside, as it may make us lose our 'pedestal' that others have put us on and make us outcasts amongst our followers.
Jesus, however, paid little attention to what others thought of him and had no intention of living up to their expectations.
To live like Jesus, we have to be prepared to 'lose our lives' which means 'dying' to a false self built upon the esteem of others, in order to find our true self.