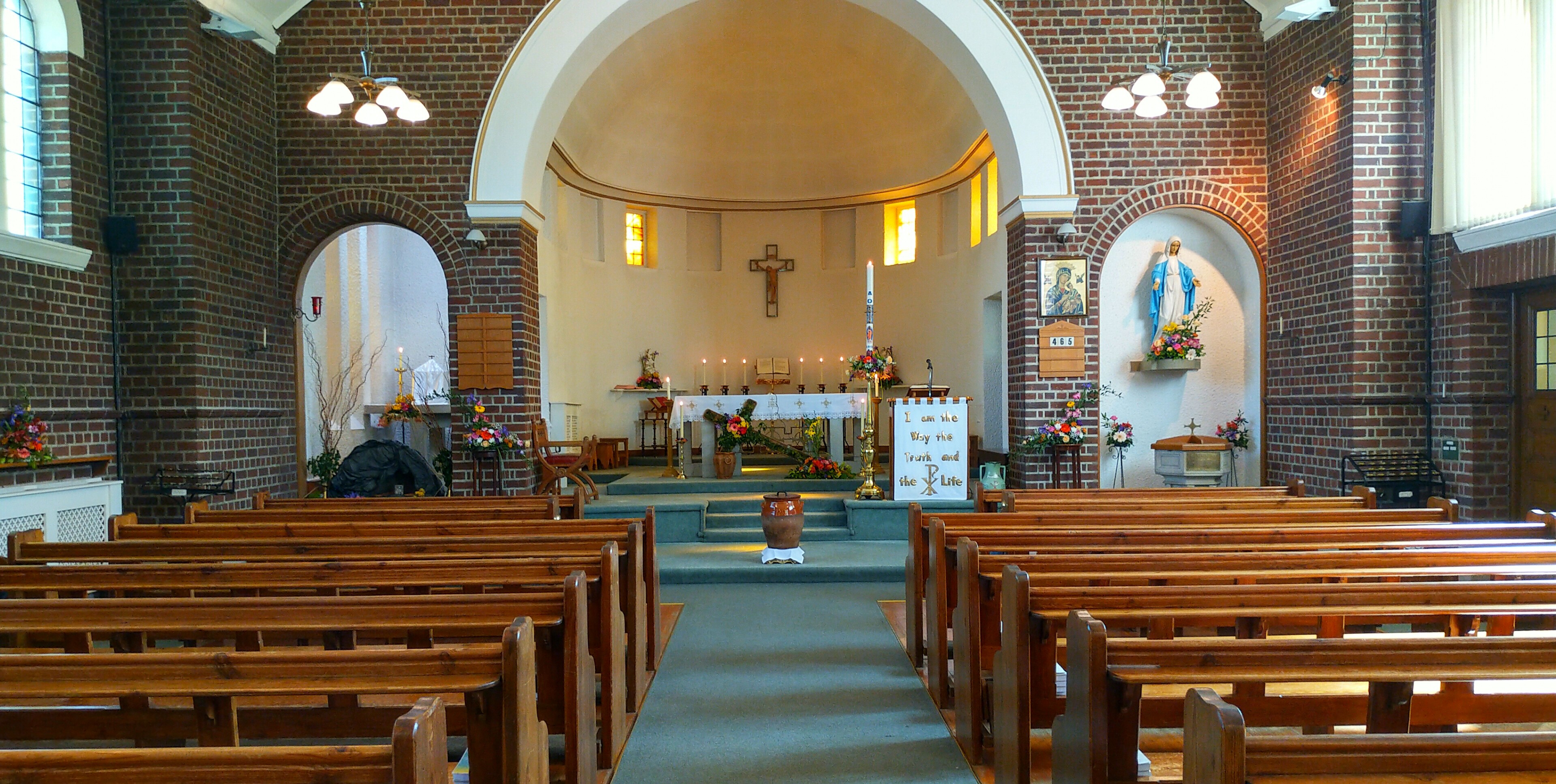 5th Sunday in Easter – Year C
Saturday 18th May
9:15 am Mass – Eastertide – Yorkshire Brethren – Followed by CONFESSIONS until queue finishes.
6:30 pm Vigil Mass – Dead List
Sunday 19th May – 5th Sunday in Easter
  9:30 am 

Family Mass 

– for the People
11:15 am

Sung Mass

– Poppy Elizabeth Dalton-Morley [A] & Family
Monday 20th May
9:15 am NO SERVICE
5:00 pm Reception of the body of Mary Wilkins into St Josephs Church – Vigil Service

7:00 pm Mothers Group Meeting

Re: Summer Fair

[

The Undercroft

]
Tuesday 21st May
7:15 pm Divine Mercy Chaplet
7:30 pm Mass – Eastertide – Dead List
Wednesday 22nd May 
9:15 am Mass – Eastertide – Paulette Polozynska [RD]
Thursday 23rd May
9:15 am Mass – Eastertide – Dead List
Friday 24th May
9:15 am Mass – Eastertide – Dead List
Saturday 25th May
  9:15 am Mass – St Bede [Memorial] – Yorkshire Brethren  [NO CONFESSIONS]
12:00 noon Wedding
  6:30 pm Vigil Mass – Keith Lumb [Birth. A]
Sunday 26th May – 6th Sunday in Easter
  9:30 am 

Family Mass

11:15 am

Sung Mass
Please Pray for
Mary Wilkins [RIP 3rd May] late of this parish.
Eternal rest grant unto her, O Lord,
and let perpetual light shine upon her.
May she rest in peace. Amen.
The Requiem Mass will take place at
St Anthonys RC Church,
Beeston, Leeds  LS11 7AA
Tuesday 21st May, 12:30 pm
Upcoming Dates & Information to Note
Tea/Coffee & Bacon Sandwiches after every Sunday 9:30 am Mass [Parish Centre] except Sunday 19th May
Food Bank Donations can be left in the church porch throughout the year – toiletries are also much appreciated.
23rd June [Sunday] : Summer Fair
26th June [Wednesday] : Novena to Our Lady of Perpetual Succour & Benediction commences [continuing weekly, ending on Wednesday 21st August, eve of the Feast of the  Queenship of Mary]
Volunteers Needed
Mothers Group – New members needed to support future events.  More information 

➞

 Mrs Mortimer
SVP – New members are the lifeblood – are you interested in giving your time to help others? 

➞

 Mrs Mortimer
Church Cleaning – Can you give the commitment of one hour every 7 weeks? please contact 

➞

 Mrs Mortimer
Thought for the Week
The one thing we all need to experience
is the kind of love that Jesus lived & preached.
We have been chosen to be instruments of his grace,
channels through which others may experience his love.
It may simply be a smile which costs nothing,
but means so much.