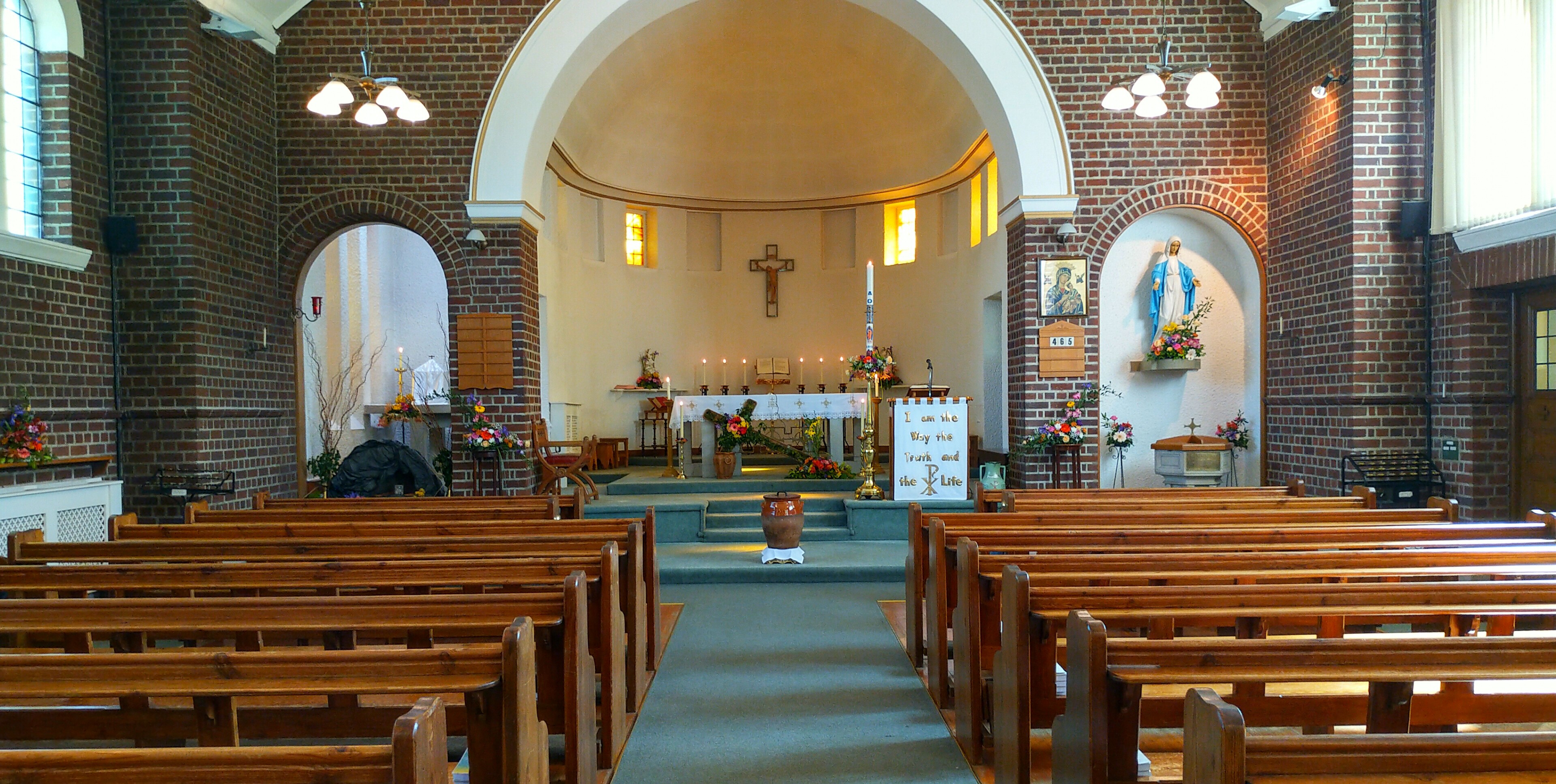 Solemnity of the Most Holy Body and Blood of Christ – Corpus Christi 

– Year C
Saturday 22nd June
  9:15 am Mass – SS John Fisher & Thomas More [Feast] – Yorkshire Brethren followed by CONFESSIONS until queue finishes
  6:30 pm 

Vigil Mass

 – Jose Marcal Goncalves Teixeira [A]
Sunday 23rd June – Solemnity of the Most Holy Body and Blood of Christ – Corpus Christi
  9:30 am Family Mass – Arthur Nugent [RD] – refreshments (Gateaux, Bacon sandwiches etc), also Summer Fair Raffle Tickets available after Mass – [Parish Centre]
11:15 am Sung Mass – Ann Broderick [A] – refreshments (Gateaux, Bacon sandwiches etc), also Summer Fair Raffle Tickets available after Mass [Parish Centre] until 1:30pm
  2:00 pm to 4:00 pm

Summer Fair 

[School Grounds]
Monday 24th June
Tuesday 25th June
7:15 pm Divine Mercy Chaplet
7:30 pm Mass – Feria – Donors Intention
Wednesday 26th June
9:15 am Mass – Feria – Donors Intention
7:30 pm

Novena to our Lady of Perpetual Succour & Benediction

[

1

] Please write petitions & place in box on arrival.
Thursday 27th June
9:15 am Mass – Our Lady of Perpetual Succour [Feast] – Donors Intention
Friday 28th June
9:15 am Mass – Sacred Heart of Jesus [Solemnity] – Donors Intention
Saturday 29th June
9:15 am Mass – Immaculate Heart of Mary [Memorial] – Yorkshire Brethren followed by CONFESSIONS until queue finishes
6:30 pm 

Vigil Mass

 – Donors Intention
Sunday 30th June – Solemnity of Ss Peter & Paul – retiring collection after all Masses for ➞ 'Peter's Pence'
  9:30 am 

Family Mass

 –
11:15 am

Sung Mass

 –
Upcoming Dates & Information to Note
Tea/Coffee & Bacon Sandwiches after every Sunday 9:30 am Mass [Parish Centre]

➞

 

Food Bank Donations can be left in the church porch throughout the year – toiletries are also much appreciated.
Novena to Our Lady of Perpetual Succour & Benediction continuing weekly (Wednesdays, 7:30pm), ending on Wednesday 21st August, eve of the Feast of the Queenship of Mary.
7th July [Sunday] : Confirmation Meeting for 

Parents

of children who will be in Year 6+ from Sept 2019 – 6pm [Parish Centre]
20th September [Friday] : St Josephs Theatre Group – 'The Black Emerald' Tickets £5, available from Mrs Mortimer – 7:30pm [Parish Centre]
Volunteers Needed
Mothers Group – New members needed to support future events.  More information 

➞

 Mrs Mortimer
SVP – New members are the lifeblood – are you interested in giving your time to help others? 

➞

 Mrs Mortimer
Church Cleaning – Can you give the commitment of one hour every 7 weeks? please contact 

➞

 Mrs Mortimer
Thought for the Week
Today's Feast is not only about the Eucharist –
it is also about the community
that assembles to celebrate the Eucharist.
Hospitality is at the heart of the gospel message.
If our hearts are not open & ready to reach out
& share with those in need, like Jesus did,
we cannot be united in our celebration.
It is the daily life that we live during the week
that gives us something to bring
to the community Mass on Sunday.
Prayer before the Blessed Sacrament
Outside this church the noisy traffic flows past.
People rush hither & thither.
But I have left that world behind & am here before You.
I do not exclude my brothers & sisters,
I bring them with me, for I know they are equally dear to You.
I have nothing, but feel I have everything since I have You.
I close my mind & open my heart, & so I am at peace.
Here I experience my true worth
which consists not in my possessions or achievements,
but in knowing that I am loved by You.
Here I encounter You, Lord.
Here I am nourished with that mysterious food
which alone can satisfy the hunger
the heavenly Father has put in my heart.