NEWS & EVENTS FROM AROUND OUR DIOCESE
---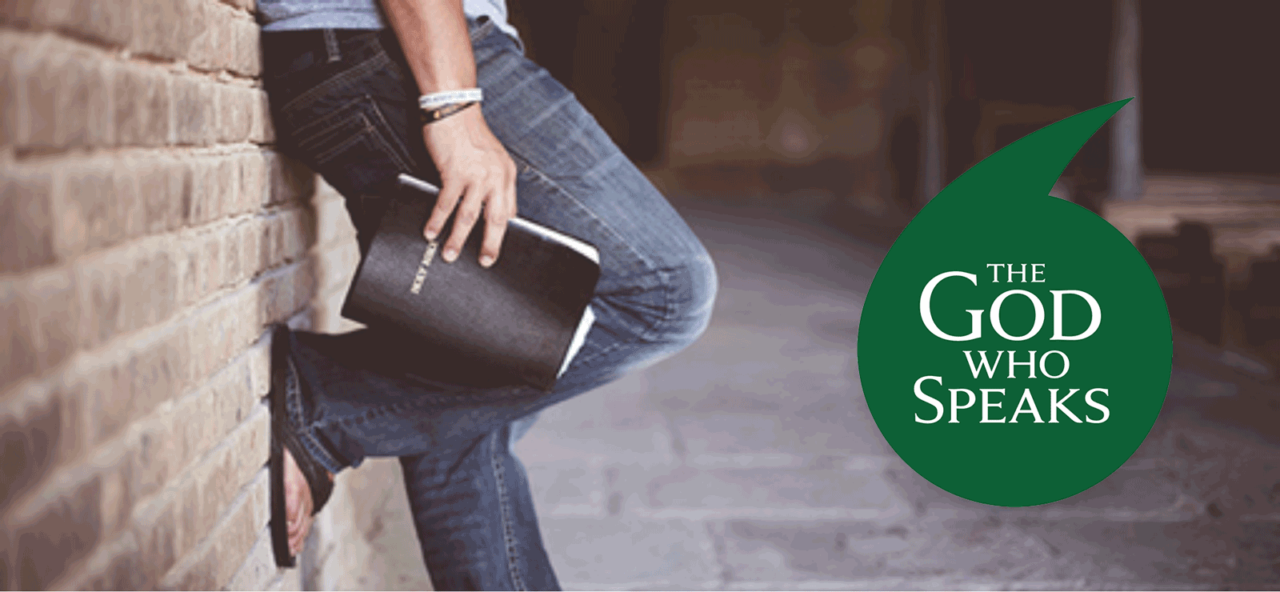 Throughout 2020 the Catholic Church in England and Wales is celebrating "The God Who Speaks: The Year of the Word" as this year marks two significant anniversaries in the history of the Church's engagement with Scripture: 1600 years since the death of the Biblical scholar St Jerome; and 10 years since Pope Benedict's Apostolic Exhortation on the Bible Verbum Domini. Across England and Wales, a number of initiatives are taking place with the aim of deepening our engagement with Holy Scripture, and in our diocese details of all the events, along with all sorts of resources, can be found here.
---
YOUTH 2000: LEEDS RETREAT: 21st-23rd February 2020, Leeds Trinity University. The Youth 2000 & Leeds Trinity University Retreat is a weekend of friendship, prayer and fun, where we come together as a community of young people to grow in our relationship with God with the support of the Church. If you've heard the story of the Lost son, the Father says: 'You are with me always and everything I have is yours.' (Luke 15:31) Whether you've wandered far or just need a weekend at 'home' with the Father, the Leeds retreat is for you! Over the weekend, we will journey together in prayer, friendship, social time & teaching to discover that God is with us always and everything He has really is ours!
Further Info:
– Anyone between the ages of 16 – 35. If you are under 18 you will need to be accompanied by someone who is over 18. Families are also welcome.
– Accommodation will be on the gym floor; you will need to bring your own sleeping bag, pillow, roll mat/air bed. There will be showers available.
– Food: The retreat is fully catered (and includes unlimited free tea, coffee and cake) for the whole weekend. Please make us aware in the booking form of any dietary requirements you may have.
– Tickets: Tickets available at
https://youth2000.churchsuite.co.uk/events/zaqce8na
If you would like to attend but can't afford to you may be eligible for a subsidised space. Please contact Thomas at: thomas@youth2000.org
---
CATHOLIC CARE VACANCIES: Head Office Leeds. Head of Adult Care – Full Time:  £50k – £55k, Closing date: 20th February; Head of Children and Family Care – Full Time £50k – £55k, Closing date: 18th February. Full details and how to apply are available on our website www.catholic-care.org.uk
---
CARITAS VACANCY: The Diocese of Leeds is seeking to appoint a dynamic and enthusiastic researcher with a passion for social justice. Your main task will be working with volunteers to develop outcomes from an exciting action research project: the Caritas Leeds Criminal Justice Inquiry. Fix term contract of two-days a week (April – September 2020). Closing date:  Monday 24th. February 2020. Further information: https://www.dioceseofleeds.org.uk/vacancies/
---
ST MARY'S TEACHING SCHOOL, HORSFORTH: School Direct recruitment for academic year 2020/21 is well underway and under NCTL guidelines St. Mary's Teaching School are allowed to recruit unlimited places! If you are a post graduate looking to get into teaching, what better way than a one year school based training programme. St Mary's Teaching School will be attending the School Direct open day at Leeds Trinity University on Saturday 22nd February 2020, 10am-3pm. Come along for more information. Should you wish to apply, or for more details, follow the link below or you can email us at ITT@stmaryshorsforth.org. Alternatively, contact Aisling Wells on 0113 2677532 Monday – Friday. Follow us on Twitter @StMarysTS to see the exciting opportunities! https://www.stmarysteachingschool.org/train
---
NIGHTFEVER is a simple outreach initiative based on gentle invitation and prayer. It will take place at Leeds Cathedral on Friday 28th February, beginning with Mass at 5:30pm and ending with Compline and Benediction at 10:30pm. Inside the Cathedral will be Adoration of the Blessed Sacrament, music, prayer, and a warm welcome. Volunteers will go out onto the streets to invite people into the Cathedral to light a candle, pray, or simply to soak up the atmosphere. Priests will be available for conversations and/or confession. For more information visit www.nightfever.org . To volunteer, find Nightfever Leeds on Facebook/Twitter or contact nightfeverleeds@outlook.com. Please keep the event in your prayers.
---
MINDFULNESS DAY: "THE SACRED PAUSE": 4th March 2020. Angela Rogerson will lead a day on Mindfulness in the Christian Tradition at the Briery Retreat House, Ilkley.  Offerings £32 (to include tea/coffee on arrival, a 2-course hot lunch and afternoon tea).  To book a place please call the Administrator on 01943 607287 or email: briery@btconnect.com
---
A LENTEN JOURNEY led by Fr Dennis Cassidy, 5th or 7th March 2020. A quiet day of reflection during Lent.  Offerings £32 (to include tea/coffee on arrival, a 2-course hot lunch and afternoon tea).  To book a place please call the Administrator on 01943 607287 or email: briery@btconnect.com.
---
---
---

---
HARBOUR PRAYER GROUP: Every Friday at St Patrick's Church, Bradford BD1 2RU, you are invited to come to Harbour. Harbour is a prayer group open to all with sung worship, Adoration and prayerful sharing. Come and spend some quality time in prayer and find fellowship and support in this ever challenging world. For more information, join the facebook group @StPioFriary, and/or follow us on Instagram: @prayerharbour.
---
For more information click here
---